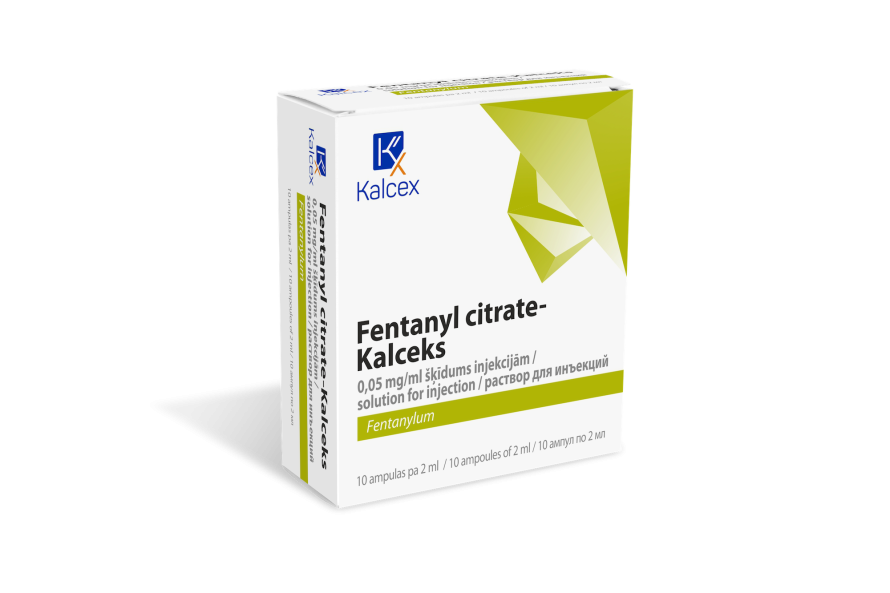 Fentanyl Kalceks
Pharmaceutical form:
solution for injection
This medicine is used:
as a narcotic analgesic supplement in general or regional anaesthesia;
in combination with a neuroleptic (e.g. droperidol) in the technique of neuroleptanalgesia;
for the induction of anaesthesia, and as an adjuvant in the maintenance of general and regional anaesthesia;
as an anaesthetic agent with oxygen in high-risk patients undergoing surgery.
Prescription medication. Information for healthcare professionals only. For full information about the medicine, see the Summary of Product Characteristics.
Advertising developed or revised (02.2023). Advertiser: AS Kalceks.
We are open for cooperation all over the world
Contacts for cooperation partners and questions regarding export: [email protected]
Contact