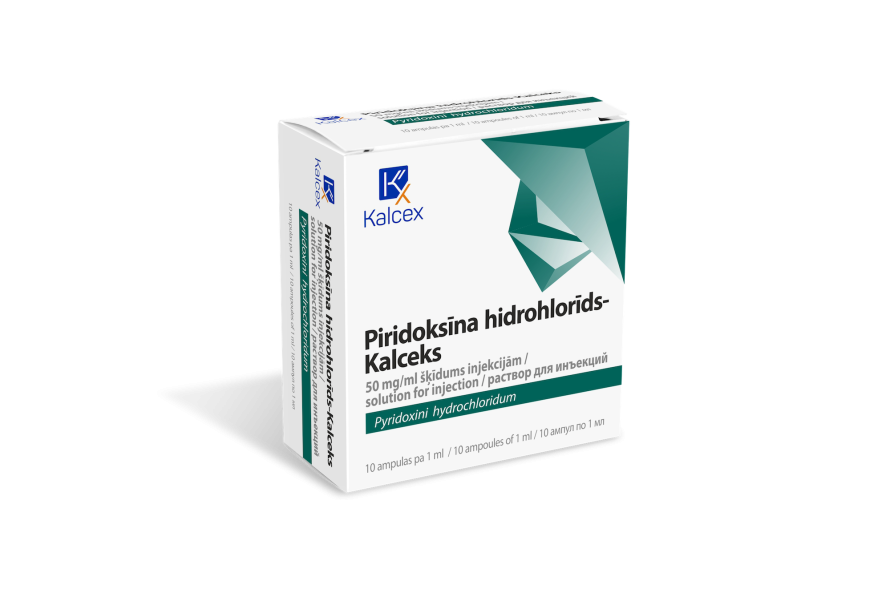 Pyridoxine hydrochloride Kalceks
Pharmaceutical form:
solution for injection
This medicine is indicated for:
Vitamin B6 deficiency (including in patients on dialysis);
sideroblastic anaemia (congenital, secondary, drug- and toxin-induced and other);
metabolic disorders (increased excretion of xanthurenic acid, primary cystathioninuria, primary hyperoxaluria, primary homocystinuria);
isoniazid-induced neuropathy; – pyridoxine-dependent seizures in infants;
premenstrual syndrome.
Prescription medication. Information for healthcare professionals only. For full information about the medicine, see the Summary of Product Characteristics.
Advertising developed or revised (02.2023). Advertiser: AS Kalceks.
We are open for cooperation all over the world
Contacts for cooperation partners and questions regarding export: [email protected]
Contact